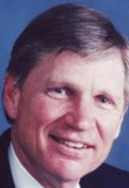 peter e booth | senior consultant
Pete began his research career with H J Heinz and quickly gravitated to the supplier side, working with M/A/R/C in their Atlanta office, eventually managing the office and servicing key accounts like Coca-Cola, Kentucky Fried Chicken, Bell South and General Electric. Pete was bitten by the entrepreneur bug and struck out on his own in the eighties. It was a boom time for the research world, with CASRO growing rapidly and several Masters Degree programs becoming feeder schools for the industry.
Pete has worked with a variety of clients over the last 40 years, dealing successfully with the research needs of the very largest clients, while also having many productive engagements with small, start-up clients. Pete thoroughly enjoys doing custom research and is always looking for new and better means of achieving insights into customer behavior and translating those insights into business improvements.
Pete has recently been working with an Atlanta-based clothing manufacturer, helping to replace their online feedback system with a Text Analytics system to improve efficiencies and provide much stronger feedback in a greatly reduced timeframe. He also enjoys working with clients to implement Conjoint, Discrete Choice and MaxDiff studies for those initiatives requiring quantitative models to improve clients' decisions.
Pete has long been active in leadership roles with CASRO, the UGA MMR program and The American Marketing Association.