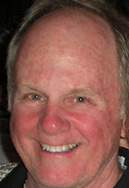 timothy j ryan | senior consultant
Tim has extensive experience in the measurement and usage of customer experience information. Most recently, he ran the consulting firm Kershner and Associates, focusing on reviewing how companies utilize customer experience information. Prior to that he was with CFI Group, a customer experience surveying and analysis company, as Vice President of Business Development.
He was with STRATMOR Group as Senior Director over STRATMOR's mortgage borrower satisfaction survey service. In that role he managed the program with client sales and support, marketing, survey instrument management, and customer and product development. In that role he accomplished dramatic growth in the MortgageSAT service. He developed multiple MortgageSAT surveys - Origination, Servicing, TPO, TPO B2B, Referral Partners and Home Equity.
Tim was Senior Director for Mortgage studies at J.D. Power and Associates. In that role Tim developed and managed the Mortgage and Home Equity research studies for both the Origination and Servicing disciplines. These studies annually ranked and analyzed national lenders in customer satisfaction.
Prior to joining J.D. Power and Associates, Tim held a variety of positions in the mortgage banking industry.
Tim also served as Vice President at Fannie Mae. During his tenure, Tim grew the purchase activity for the Chicago office from 6% of corporate business to over 33%. Tim's team developed the 7-year balloon and ASAP funding products and completed Fannie Mae's largest single lender contract. His office was a leader in DU and DO implementation and usage. In addition, Tim was Vice President for Technology Marketing. In this role he led the national sales and marketing for DO (Desktop Originator). It was in this role that Tim became a founding member of the mortgage banking group, MISMO.
Tim's career began in the mortgage banking industry in production for Lomas and Nettleton and then he was a Vice President with a Mortgage Insurance company.
Tim is based in suburban Chicago. He graduated from the University of Texas in Austin.