Alliance Partners
Customer Lifecycle is committed to providing our clients the best possible results from their customer engagement research through better planning, execution and deployment. Successful loyalty initiatives frequently need to address stakeholder groups and operating issues that require unusual expertise and particular skills. We have established alliances with some of the leading experts in loyalty, employee engagement, human resources management, organizational development and scorecarding to add their experience and insights when the need arises. We will continue to build these special relationships as we move forward with our clients.
---

Converge Analytic is a consultancy that exists to solve customer's toughest analytical problems. Using over 30 years' experience with a broad range of methods, we transform data into knowledge, knowledge into insights and insights into action.
We find and use the right methods and approaches to understand questions like these:
How buying decision are made
Consumer groups and their motivations
How to find and reach best prospects and best customers efficiently
Customer loyalty advocacy churn and win-back
How to optimize service delivery and product configurations
How to create the most meaningful and effective communications
The most meaningful differences among products and services
Patterns in questionnaire and verbatim responses and how these relate to market share
Methods range from discrete choice modeling, Bayes Nets, machine learning, clustering and latent classes, many forms of multivariate mapping and data visualization, classification trees, conjoint, MaxDiff, Q-Sort, data mining, text analytics, and a host of multivariate analytical methods. This wide range of tools assures you that you will have the right approach for, and get the right answers to, the questions you have.

Advanced Customer Analytics is a unique marketing research consultancy. We integrate advanced statistical analysis with an in-depth understanding of purchase motivations and marketing techniques. Within the marketing and survey research realm, we provide research design consulting and advanced statistical analysis, focusing on the customer experience, customer segmentation, new product development, price and brand health. We are author of the book Managing the Customer Experience: A Measurement-Based Approach.
Our toolbox of statistical techniques includes the following:
Structural equation models
Factor analysis
Shapley Value
Logistic regression
ANOVA (balanced incomplete block, repeated measures)
Discrete choice
Conjoint
Cluster analysis
Latent class regression
CHAID
MaxDiff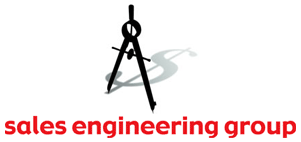 Sales Engineering Group is a value development and revenue generation consulting firm that helps clients improve sales results. We work with companies to clearly define the superior value they can bring to their customers and to support the delivery of differentiating value through improved sales processes.
Sales results in target markets are increased by demonstrating how to strategically engage target customers and deliver improved value messages to key buying influences. Customer expectations are aligned and integrated into the delivery practices of the company through ongoing initiatives that reinforce value perceptions and drive increased customer satisfaction, loyalty, and retention. Each element of our value development and revenue generation solution suite can be executed individually or in tandem to develop high-impact customized revenue improvement solutions for our clients.

Metrus Group is an industry leader in strategic performance measurement and organizational assessment. For twenty years we have partnered with the most successful — and challenging — organizations in the world to help them achieve superior, sustainable business results through the development of their People Equity and the creation of a high performance culture.
Employee and Customer Survey Research
Human Capital ROI Assessment and Solutions
Strategic Scorecard Design and Assessment
Return on Training Investment
Functional Strategies and Metrics (HR, IT, Security, Sales)