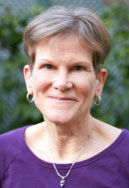 andrea j mcgruther | senior research director/moderator
Having worked in the market research industry for nearly 30 years, Andrea has extensive experience in both qualitative and quantitative research, and in a broad range of methodologies and analytic techniques.
During the span of her career, which includes research management positions at Opinion Research Corporation, Total Research Corporation (now Harris Interactive), and other market research suppliers, Andrea has held responsibility for virtually all aspects of the market research process. She brings to the Customer Lifecycle research team particular expertise in and recognition for interpretive data analysis (qualitative and quantitative) and a talent for preparing insightful, actionable research reports.
Andrea is also an experienced moderator and has conducted qualitative in-depth interviews and focus groups among many diverse populations, including business executives and consumers, as well as physicians in a broad range of specialties and therapeutic areas and patients and caregivers affected by conditions such as cystic fibrosis or Alzheimer's Disease. She was acknowledged in PEDIATRICS®, the Journal of the American Academy of Pediatrics, for her expert conduct of the focus groups and in-depth discussions that produced the article, "Barriers to Booster Seat Use and Strategies to Increase Their Use", published in October 2002; she also authored the report that was the basis for the article.
Andrea's experience extends to a long list of industries, including travel and leisure, telecommunications, and financial services, as well as the pharmaceutical and healthcare arena, including management of all analysis for an international customer satisfaction tracking study designed to meet strategic, tactical and service-improvement and action-planning objectives for a major pharmaceutical company since 1999.