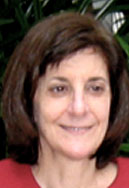 joan o fredericks | executive marketing scientist
Joan specializes in designing strategic research aimed at enhancing customer relationships and, ultimately, business performance. Her work addresses such issues as market positioning, segmentation, and modeling the impact of product and service improvements on market share and profitability. Her background includes advanced training in psychometrics and research design, along with years of public and private sector research and consulting.
She spent over 25 years at Harris Interactive (formerly as part of Total Research Corporation). As SVP, Director of Marketing Sciences she was responsible for the company's Advanced Analytics, Representativeness (sampling and weighting), Survey Design and Text Analytics divisions. Currently at Customer Lifecycle she designs research and applies advanced analytics to solve business challenges for our clients.
Joan is an active contributor to the marketing research profession. Her engagements include presentations, workshops and tutorials for The Conference Board, American Marketing Association, American Society for Quality Control, ESOMAR, American Quality and Productivity Council, and the Customer Value, Retention, and Satisfaction Councils. Her articles have appeared in The Journal of Quality and Productivity, Marketing Management, Management Review, Quality Progress, and Quirk's.
Joan holds a B.A. from the University of Chicago, and an M. Phil. from Columbia University.