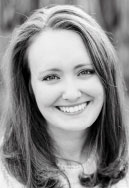 molly telford | project director
Molly is a quantitative researcher with Customer Lifecycle. Her specialty is exploring the consumer-brand connection through research studies such as awareness & usage, customer satisfaction, and brand equity. Past projects have been conducted for a variety of industries, including digital media, pharmaceutical, and consumer packaged goods. Molly approaches quantitative research with an emphasis on positive respondent experience and thoughtful research design.
Molly holds a B.A. in Political Science from Loyola Marymount University and an MSc in Political Sociology from the London School of Economics. Her life outside of research is focused on having fun with her two young children. Their favorite activities are going to the zoo and looking for seashells together on the beach.