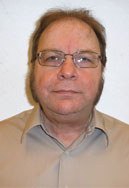 morris wilburn | senior methodologist
Morris is an expert regarding research into the customer experience, market segmentation, new product development, and price. He has held marketing science positions in the marketing research industry for over 20 years, having worked at The Gallup Organization, Market Probe and SDR Consulting. He has a master's degree in Sociology with a concentration in survey research methodology from the University of Chicago.
Morris consults with clients on the client's research program, research design of individual studies, performs advanced statistical analyses, and consults in how to use the research results to make business decisions. The analytical techniques include conjoint, structural equation modeling, partial least squares, Shapley Value Regression and latent class.
Morris has conducted studies in over 40 countries, in industries ranging from surf boards to helicopters, and from financial services to service on Alaska cruises.
Morris is author of the book Managing the Customer Experience: A Measurement-Based Approach and co-author of Linking Customer and Employee Satisfaction to the Bottom Line.