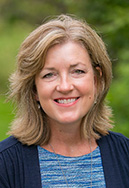 scarlett ferguson | senior moderator/analyst
Scarlett has been in marketing insights for more than 25 years. The first half of her career was spent at leading marketing and research agencies. While at Carlson Marketing Group, she provided research to support consumer loyalty, channel marketing initiatives, and employee and customer satisfaction programs. At Total Research Corporation (now Nielsen), she served as Vice President, Managing Research Director Strategic Brand Division. In that capacity, she oversaw large quantitative studies to help clients with issues related to satisfaction, pricing, product development and brand strategy.
Scarlett has designed and managed hundreds of research projects focusing on customer satisfaction, employee satisfaction, decision making, brand, marketing communications, loyalty programs, pricing and segmentation. She most often helps clients as they are developing new products, developing marketing strategy and positioning, understanding how customers make decisions, and improving the customer experience.
Naturally curious and genuinely interested in people and their stories, she uses qualitative research methods like focus groups, in-depth executive interviews, ethnographies and online methodologies to provide clients with rich detail and insights that guide their decisions. Scarlett also conducts quantitative research using Internet and phone techniques to provide reliable results that are presented in an action-oriented manner.
Scarlett has worked with clients in a variety of industries, with the majority of her projects being in higher education, healthcare, financial services, business services, consumer goods, retail, agriculture, and industrial products.