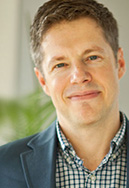 steve hudson | senior moderator
Steve Hudson is a Riva-trained moderator, market researcher, and brand strategist with 18 years of experience in qualitative research. He has held positions in the Strategic Planning & Research departments of Grey Worldwide and Deutsch advertising in New York, and Beall Research in Chicago. Clients have included Amazon Web Services, LG smartphones, and major consulting firms. He is an active member of the Qualitative Research Consultants Association, co-chairing the QRCA Chicago Chapter from 2012 – 2015.
 
Steve specializes in qualitative market research including focus groups, large-scale ethnographic studies, in-home testing, online bulletin boards, and phone interviews. He has moderated groups evaluating online betting and is seasoned in his understanding of gambling nuances and terminology.
He has also moderated groups for the development of new product concepts and package designs, extendibility of brands, shopper marketing, and the testing of corporate communications and advertising campaigns. Recent projects have included helping clients understand the needs of both new and experienced sports betting app users in order to help brands establish dominance in this fast-changing landscape; and learning how purchasing agents at hospital networks evaluate pricing when buying capital equipment, in order to craft new services for them. He has a particular depth of experience among millennial men, including hundreds in-home interviews with products ranging from beer and spirits to bug spray and body wash.
 
Steve graduated from Wheaton College in Illinois with a BA in Literature and an emphasis in anthropology, included a six-month internship studying public health in rural Cameroon in Africa. Early in his planning career he was awarded "Top Dog" at the Miami Ad School's Bootcamp for Account Planners. In his spare time Steve enjoys sailing and travel, and is a dedicated fan of Jeopardy and local trivia nights.